Accounting software is a type of computer software used by accounting professionals to manage accounts and perform accounting operations. Accounting software can range from simple, single-entry programs used for individual record-keeping to more sophisticated, double-entry systems that can process accounts receivable, accounts payable, payroll and inventory, among other functions.
There is a vast array of accounting softwares and financial management solutions on the market today, with specialized functionality for almost any industry or size of organization. Accounting software may be on-line based, accessed anywhere at any time with any device which is Internet enabled, or may be desktop based. It varies greatly in its complexity and cost. Accounting software is a computer program that assists bookkeepers and accountants in recording and reporting a firm's financial transactions. The functionality of accounting software differs from product to product.
Types of Accounting Softwares :
Core accounting :
Balance business books (journal,ledger).
Ability to track accounts.
Accounts payable,accounts receivable,fixed assets and bank reconciliation.
Project accounting :
Helps in maximization of job profitability and efficiency by tracking detailed project costs.
Examine past job costs and estimate future costs.
Tracks by project factors like labor, overhead,equipment,etc to improve decision-making.
Fund accounting :
Support nonprofit and governmental entities in tracking their development and spending of funds.
Track their grants to make sure they meet fund provider requirements.
Allow government entities to make sure they meet unique Governmental Accounting Standards Board (GASB) regulations.
Inventory management :
Help companies in keeping the correct inventory levels to maximize profit
Avoids overspending and minimize the costs associated with inventory depreciation.
Keeps inventory information up-to-date by tracking product levels as well as orders, sales and deliveries.
Billing & invoicing :
Automates the collection of payments from customers.
There are many different types of billing and invoice systems designed.
Supports the wide range of industries, business models, payment methods and operational scales.
Budgeting & Forecasting :
Projects a company's financial outlook from historical data and estimate future conditions.
These systems are typically used in businesses that must consolidate multiple departmental forecasts and budgets
Helpful where multiple variables drive the ultimate forecast.
Fixed Asset accounting :
Track fixed assets by providing a central database.
Consists of important asset information, including location, check-in and check-out, due date for return,etc.
Depreciation schedules are a core element of this specialty.
Help businesses track and process employee payrolls.
Composes and prints paychecks, automatically withhold and pay government taxes and generate the necessary legal and tax reports on a regular basis.
Automates reminders to pay required fees help businesses avoid legal penalties.
Features of Accounting Software: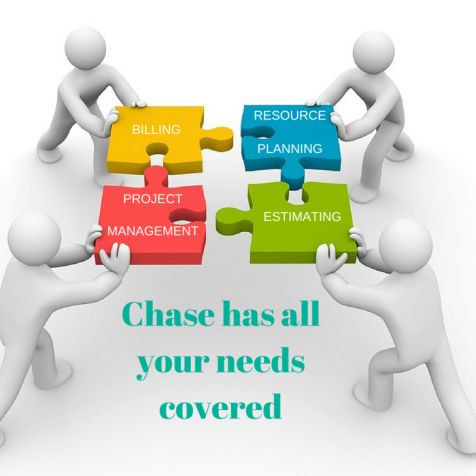 Budgeting and Forecasting - It calculates and interprets finance performance for the current year and helps estimate the budget of the upcoming one. Using it, companies can prepare their estimates and set up feasible and optimistic sales targets.
Management of fixed asset - Fixed asset management helps to manage financial data much more accurately. The module combines features such as audit history, cost records, depreciation calculation, resource allocation and many more.
Payroll Management - With an array of payroll features, you will be able to calculate and process employee payments, prepare and print their checks without delays, and respond to all active legal and tax commitments without errors.
Inventory Management - Inventory management is a specific toolkit developed for stock control, and where you will find all the necessary tools to give your business a higher shelf-life product line.You will be able to control the availability and movement of your products and avoid all sorts of delivery issues such as overstocking or understocking.
Types of Buyers :
Before evaluating your options, you must determine what type of buyer you are. Over 90 percent of buyers fall into one of these three categories:
Growing small-business buyers - These businesses are on the verge of upgrading basic systems, such as QuickBooks, to more robust small-business accounting systems that will support sophisticated functions (such as demand forecasting, intercompany accounts, increased data storage and others). Growing businesses upgrade their systems for a range of reasons. Industry-specific functionality will become important when a small company reaches a certain size threshold.
Enterprise buyers - These buyers represent businesses and organizations that need the functionality of a full enterprise resource planning (ERP) suite. Usually, these systems will include functionality for multi-company consolidation, international operations and foreign currency and other concerns relevant to large entities. Seamless integration is usually more important than specific features; however, there is considerable differentiation in both of these areas, and buyers should examine both. SAP and Oracle, two of the largest vendors, have some of the most feature-rich systems on the market.
Best-of-breed buyers - These buyers are focused on specific functions. For example, nonprofit organizations need to look specifically for accounting software for business that can perform fund accounting. This method tracks funds in such a way that different grant providers can see the right report on how each fund amount has been used. Meanwhile, in education, universities and colleges often need software specific to higher ed, for example to track the disbursement of financial aid. Construction companies or engineering firms, on the other hand, usually need a system that can break down costs by each project, location and other characteristics. For best-of-breed buyers like these, functionality is often more important than integration.
Benefits :
The key benefits of Accounting Software are :
Simplification - The business owner can complete all accounting operations and comply with legal standards from his own computer (mobile device) and without any training.
Cost Saving - Accounting and finances systems automate core calculations and administrative procedures and take control of your revenue framework so that you won't have to outsource finance management to an external expert.
Accurate forecasting - Accounting software gives numbers a meaning, helping you understand where to cut expenses or where to invest more. With a clear overview of your current financial state, you will find it easier to develop smart strategies and allocate resources the right way.
Reports - Best accounting system not only helps you to keep track on your finances but also includes banking transactions as well as sales revenues and investments. Software that can generate reports save a lot of time and efforts of the company.
Potential Issues faced :
There are a number of issues that should be avoided when selecting a solution. Buyers in certain vertical industries must make sure the appropriate modules are included in the system they purchase. For example, engineering firms and construction companies should choose a system with a project accounting module.
Another issue is a company's rate of growth; the buyer should consider how fast the company is growing at the time of purchase. This way, the company will not grow out of a system immediately after investing considerable time and funds in the selection and implementation processes.
Market Trends followed :
As you evaluate accounting software packages, consider these current market trends
Moving to the cloud - Cloud technology is being rapidly incorporated as a part of the accounting tools by software manufacturers and is quickly adopted by organizations.Shifting to cloud software is an ideal choice for companies outsourcing their hardware and software support to minimize costs and improve their core competencies.
A wide range of functionalities - The present-day accounting ERP software comprises of a wide range of functionalities and applications. These functions include supporting the supply chain, HR, marketing, sales forecasting and overlooking manufacture.Traditionally these functionalities do not fall in the accounting solutions.
3rd Party application integration - Business people always looking best account software for their business and 3rd Party application integration - Businesses are opting for ERP account software with added features besides the core functions. Thus a whole new community of developers is evolving who integrate these features into the existing system. The 3rd party integrated software works in sync with the primary accounting management software.
Virtual Implementation assistance - Account management software are complex to manage, from installation to configuration, assistance is needed at every stage. With the introduction of remote implementation support, the buyers get specialist support for the software irrespective of the geographic location.
Analytics - The latest advancement in the accounting software is the introduction of intelligence tools. Analytics lead to making better strategic decisions based on real-time data.Dashboards now offer better management modules and a wide range of graphical presentation options for displaying data.